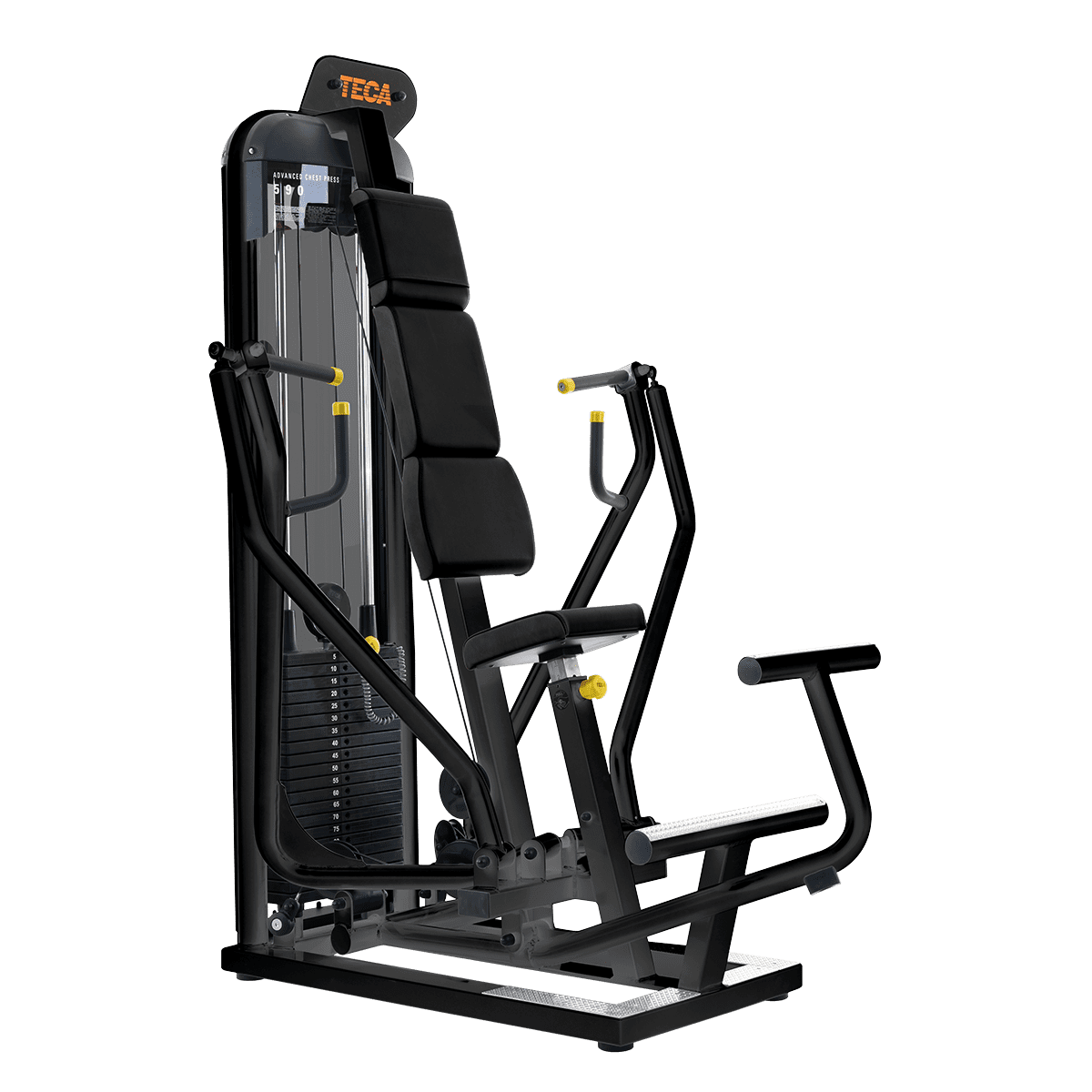 The 12 best sellers of TECA isotonic featuring excellence in biomechanics designed to meet the expectations of who wants more from training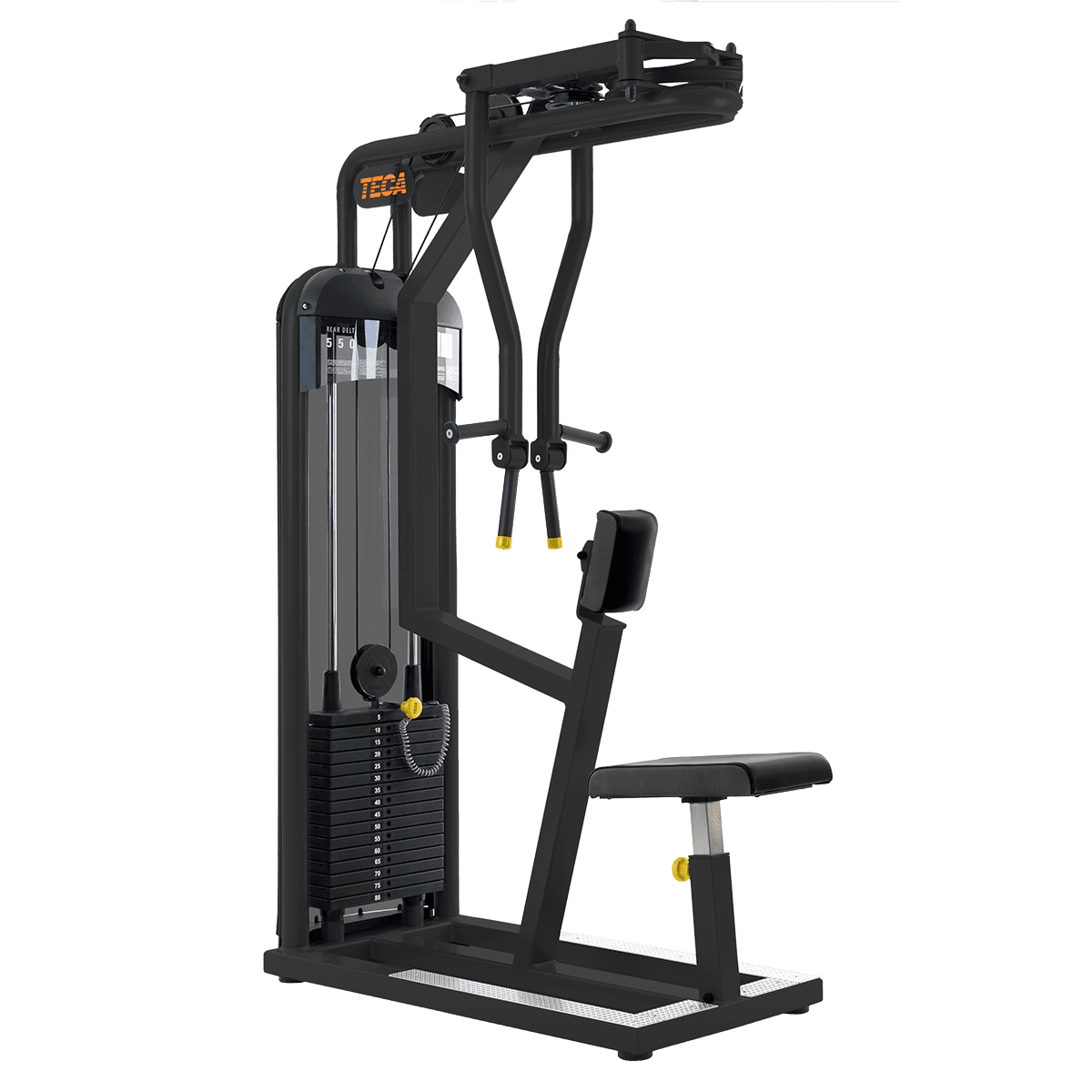 special advanced biomechanics
The special biomechanics allow the muscles to be trained precisely and effectively.
Exclusive devices guarantee safety:
The unique Teca SAC® technology allows the selectorized machines to self-adapt to the user.  Self Adaptive Control® ensures a automatically-adjusted user positions to optimally align and maintain joint position throughout motion, this also reducing stress on joints, improves stability and provides a pre-stretch most machines don't have.
Multiplies the possibility of multi-planar trajectories
Available on backrests and footrests, it protects the spine and joints, even under high loads.
Triple use: Fitness – Sport - Rehab
Superior biomechanics and unique devices
Natural movement
Wide selection of over 60 units
Versatile and space saving
Solid and ergonomic
Maximum usability
Designed and Made in Italy
Get in touch immediately with TECA consultants via the form, or select the products and add them directly to your quote.