TECA IS YOUR BUSINESS PARTNER
DISCOVER OUR TURNKEY BUSINESS SOLUTIONS

The ultimate ladies fit boutique:
a mix of advanced equipment and exclusive furniture for the most demanding markets
An artistic collection inspired by design and fashion trends for an exclusive, prestigious and unique fitness&wellness area
The first slimming, tonning and anti aging training system that responds to every woman's request. Simple, intuitive and effective training in less time, in a discreet and exclusive space that allows every woman to do physical activity and feel at ease.
ENRICHE THE FITNESS MARKET WHILE CREATING NEW BUSINESS OPPORTUNITIES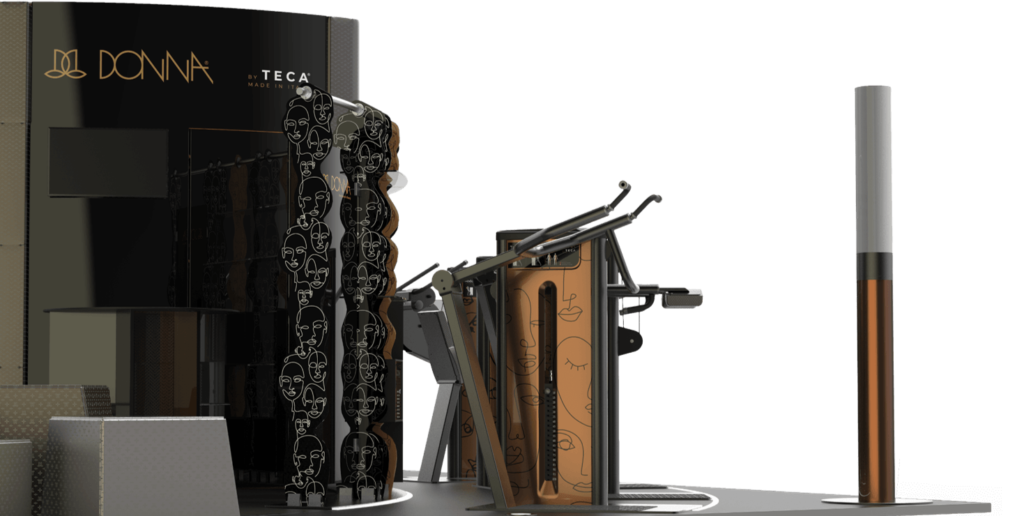 Unique format and exclusive spaces
Turn key solution
Suited to all sectors dedicated to wellbeing and remise en forme
Ideal for hotels, beauty&wellness centers, residential/villas, exclusive gym
Taylor-made spacesaving layouts
Simplified management system
Refined italian design and elegant finishers
Increase business profits while reducing business costs
A set of Smart Systems to perfectly train everyone e guarantee more results with less costs and in less space
A Turnkey solution for an innovative club, a micro gym or a separate system to set up in a room or a smart fitness corner
CHOOSE ONE OR MORE TECA CONCEPTS
Maximization of floor space
40% less space than all other solutions on the market
Ultra compact design
User friendly for members with walk in – walk out systems
Group and Individual training, all in one space
Maximum training capacity per space
High ROI per sqm and lower staff cost
Less investment compared to a traditional gym/club area
Different business solutions
The ultimate fitness experience
ONE-OF-A-KIND TRAINING IN SMALL AREAS
A specialized or boutique GYM that combines STRENGTH, ENDURANCE and FUNCTIONAL training, all in one session, leading to an intense HIIT workout that boosts metabolism, burns more calories and fat.
More calorie expenditure than any type of workout
More users per hour in less space
More results leads to more loyal clients
More ROI with less costs
Expand your business or elevate your one-to-one offer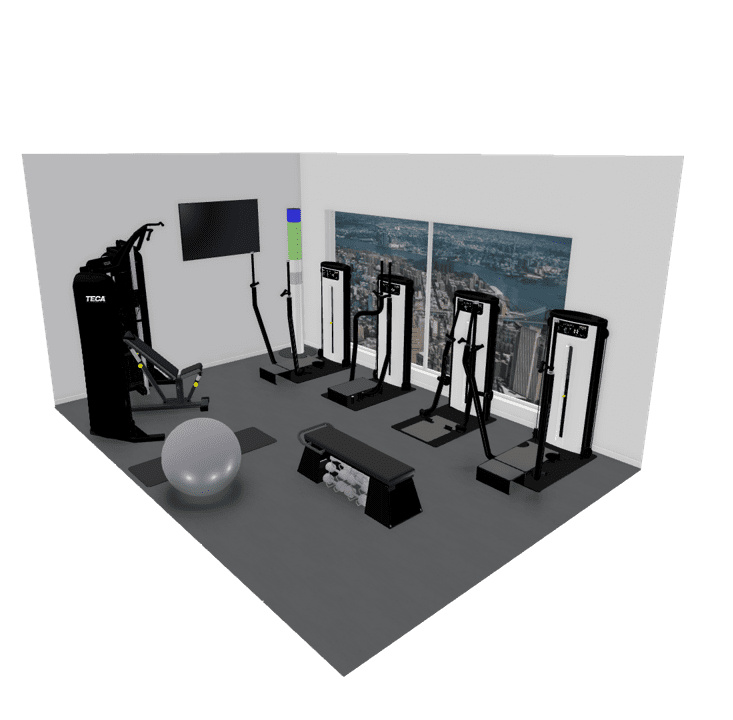 Exclusive and innovative equipment to consolidate your brand and increase your earning potential
Wide range of high end business solutions (boutique fitness, sports specific training, corporate, rehab & physiotherapy study)
One to one and small group training, more profit
Hyper specialized offer, higher price range
Low costs, high economic return
CHOSEN BY THE GREAT NATIONAL AND INTERNATIONAL COMPANIES
Book your Club Tour at WelcomeFitness to see the machines in action
We respond to your requests from Monday to Friday, 8:30 AM to 6:00 PM.